Description
Specification
Description
Prestar Work Tainer - WTP110-80 Series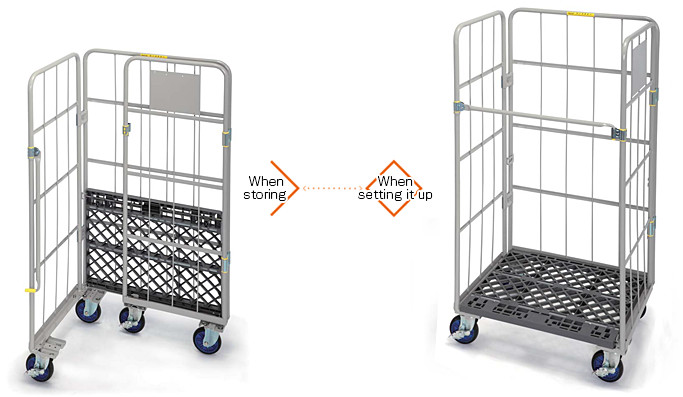 Folding and setup can be done with one touch. Folds up neatly for storage.
Prestar Worktainer enables you to transport a large number of items, and you can put it away
neatly when not in use.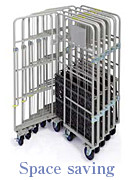 The base plate is made of plastic, which cuts down on noise when using it, as well as when folding and setting it up.
The noise when transporting items is about 87dB with the plastic base plate, as opposed to 92dB with a steel base plate. In addition, the optional silent pipe specification provides even greater noise reduction, down to about 65dB (comparisons are based on company testing). Naturally, the Worktainer can be folded and set up quietly, leading to an improvement of the working environment. A unique feature of the plastic base plate is its light weight for easier operation and increased volume for loading on trucks. Stains can be easily wiped off the Worktainer, sparing concerns over soiling important cargo.
The Worktainer is painted with a double-coating that provides superb anti-rust performance, and maintains the strength and cleanliness.
The double-coating paint maintains the durability and appearance of the Worktainer providing superb rust-prevention and weathering performance, even in harsh environments. The powder coating provides a strength 10 times higher than a melamine baked finish, resulting in almost no degradation of gloss, even when used outdoors.
Product Specification